For information about listening to Vermont Public Radio, please go here.
Timeline: Musical Nationalism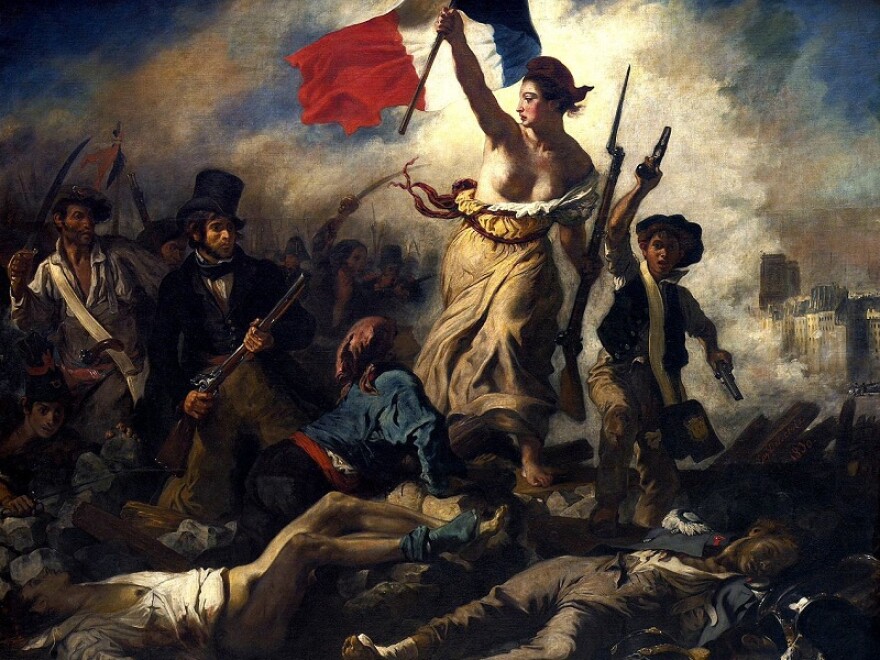 Music is one of the ways that we define ourselves.
Beginning around the 19th century, we're able to think about composers not along lines of genre or form but along lines of nationality.
For instance, when we think of Chopin we immediately think of Poland. When we think of Edvard Grieg we think of Norway, with Sibelius it's Finland, with Dvorak it's Bohemia. These composers are just a few examples of a movement we call "Musical Nationalism."
This movement sought to evoke specific ethnicities or regions through music. Composers of the 19th century would often incorporate folks songs or melodies into larger works, paint sound pictures of recognizable landmarks or use an overtly regional or political subject matter for their operas or symphonic poems. Musical Nationalism mirrored the political movements of the day.
The end of the 18th century saw the rise of the American and French revolutions and the decline of empire in the Western world. The aftermath of the Napoleonic Wars, at the dawn of the next century, left a blossoming desire for freedom and independence among many nations in Europe. They choose to define their countries not by dynasties, government or religion, but by the people of the land itself. These political movements sought to inspire patriotism; a love for the land, its people, its mother tongue and especially its art and culture.
In music, the Classical era was marked by a homogenous, metropolitan style; a true "melting-pot" of Europe. Mozart's work fits this description well; it's hard to say that his music is from any one specific region. The entire 18th century was dominated by composers from Germany, France and Italy, most composing in similar forms and styles. But in the Romantic era, composers were less interested in form and precision than they were with emotions and identity. The Romantics sought to define themselves by their country and by the sounds and songs of the people who lived there.
Bedrich Smetana brought the folk songs and land of Bohemia into the concert hall. Bartok and Kodaly championed the folk music of Hungry. Alexander Borodin and Rimsky-Korsakov took European instruments and expressed Russian sentiments. All around the world, composers sought to express their identity not in their relationship to previous masters or works, but by their homeland. This artistic desire is still felt today. Every culture has its own songs, instruments, harmonies and rhythms that serve to identify or evoke its people and its way of life. Our music is one of the ways that we define ourselves and where we come from.
Timeline is an exploration into the development of Western music. Take a journey into the events, characters and concepts that shaped our Western musical tradition.