VPR's coverage of arts and culture in the region.
Art Hounds: Aerialists, Steampunk And A Forest Fest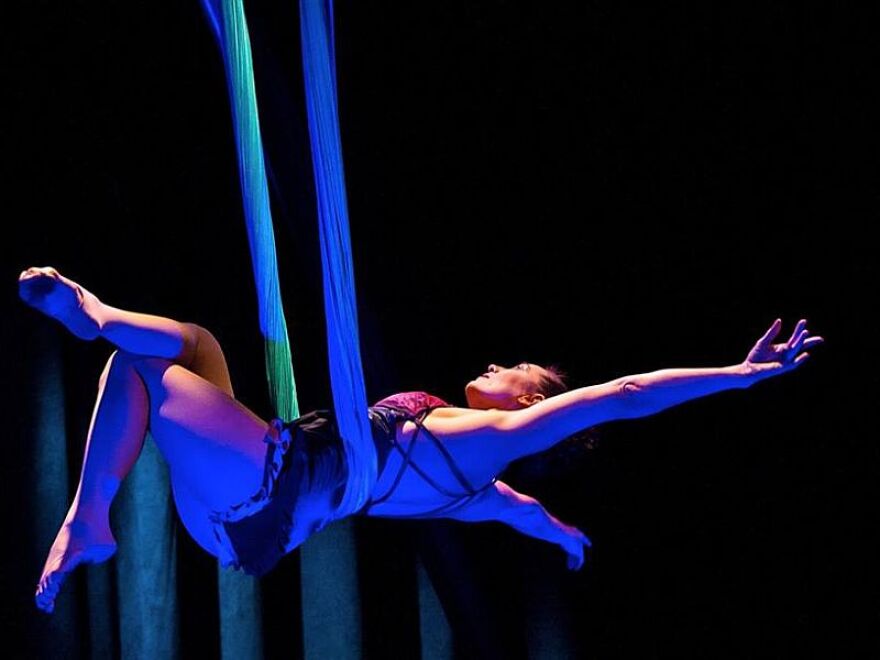 This week, VPR's Art Hounds suggest looking up at aerial circus arts in Wilmington, looking to the past and future at the Steampunk Festival in Springfield and looking to the trees at the Vermont Woodworkers Forest Festival in Woodstock.
Friday, September 23 at 7:30 p.m. at The Old Firehouse in Tinmouth: Gypsy Reel – A Celtic Band That Rocks, recommended by Nelson Jaquay in Tinmouth.
Friday, September 23 from 5 to 7 p.m. at the T.W. Wood Gallery in Montpelier: New Deal Era Fine Art opening reception for the 100-plus paintings and prints created through the Works Progress Administration Federal art collection created in Vermont in the 1930s and 1940s, suggested by Ann Sarcka. The exhibit runs through Nov. 10.
Friday through Sunday, September 23 through 25, various showtimes at The Hartness House in Springfield: Second Annual Steampunk Festival, which includes astronomy, burlesque, arts, crafts, food, parlor games, workshops, a fashion show and live music, recommended by Caitlin Cristiana of Springfield.
Saturday, September 24 at 8 p.m. at Spruce Peak Arts in Stowe: 8 Cuerdas present 'Barcelona,' this husband-and-wife musical duo perform classical Latin American and Spanish songs, suggested by Liron Weiss of Burlington.
Saturday and Sunday, September 24 and 25 at Billings Farm in Woodstock: Vermont Woodworkers Forest Festival celebrates forestry and woodworking history in Vermont with wood carvings, bowls, furniture, jewelry for sale, demonstrations and events for the 100th anniversary of Marsh-Billings Rockefeller National Park, suggested by John Blatchford from Manchester Center.
Sunday, September 25 at 3 p.m. at Memorial Hall in Wilmington: Nimble Arts Presents Ruckus Circus with the locally trained aerialists troupe, suggested by Alan Greenspan in Wilmington.
Support for Art Hounds comes from the Vermont Arts Council, working to ensure that every Vermonter has access to the arts. Art Hounds on VPR is adapted from Minnesota Public Radio News and is powered by The Public Insight Network. Our theme music was written and performed by Trio Gusto.