Enjoy music from VPR including All The Traditions with Robert Resnik, My Place with Joel Najman, Friday Night Jazz with Ray Vega, Safe & Sound with Mary Engisch. We also carry national music programming, including American Routes, All Songs Considered, Alt.Latino, Mountain Stage and Hearts of Space.Check out VPR Classical, too!
Dancing Through The Snowdrifts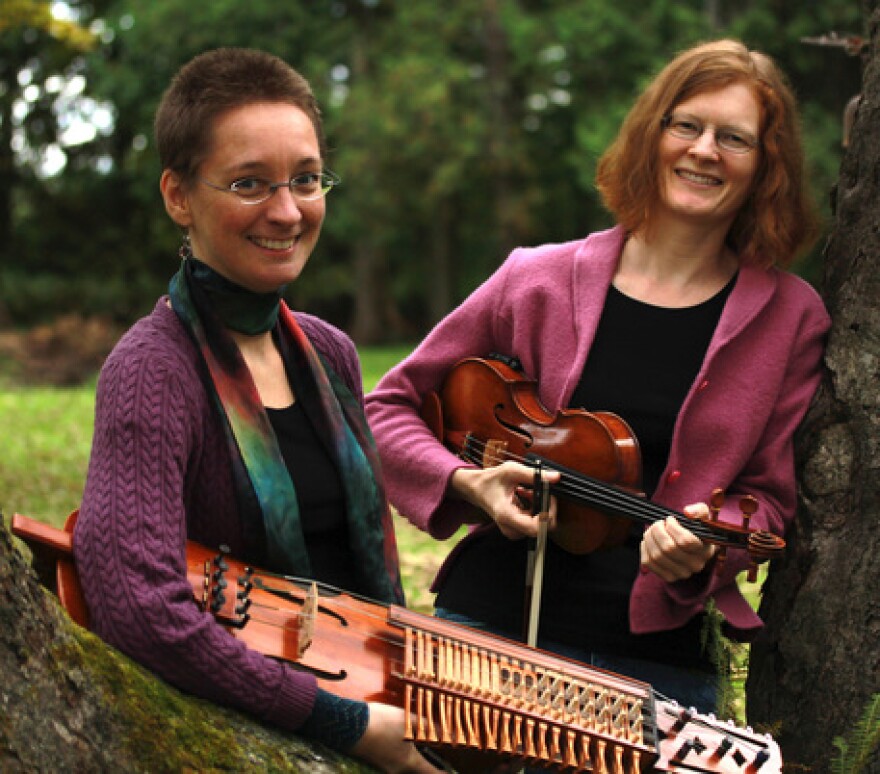 A preview of the Flurry Festival in Saratoga, President's Day, valentine songs, and more!
This program will air on Sunday February 9th from 7 - 10 p.m.
This week's calendar announcements:
Jim Rooney and Bob Amos and Catamount Crossing will perform at the Seven Stars Arts Center in Sharon. The date is Saturday February 15th and music begins at 7:30 p.m.
The 33rd annual Flurry festival runs from February 14-16 in Historic Saratoga Springs, NY. Festival headquarters are found filling the Saratoga Springs City Center and Saratoga Hilton Hotel, with more performances and workshops scheduled at Parting Glass Pub, Putnam Den, and Excelsior Springs. The Flurry is well known as the best winter weekend ever for dancers and music lovers of all ages, featuring more than 300 performers, four venues, and over 250 events.
The Anonymous Coffeehouse show at the Lebanon, NH First Congregational Church features singer-songwriter Caitlin Wanic , the folk trio Decatur Creek and singer-songwriter Tom Pirozzoli on Friday, February 14th at 7:30 p.m.
- The Monadnock Folklore Society presents the second in its series of English Country Dances with the theme "Dance Around Monadnock." On February 16 from 2 to 5 p.m., the dance will be held at the Peterborough Unitarian Universalist Church in Peterborough, NH, with Fred Breunig teaching dances that will appeal to all, from novice to experienced dancers. Music will be provided by Carol Compton and Eleanor Lincoln.
Vermont songwriter Francesca Blanchard will perform at the Light Club Lamp Shop in Burlington on Wednesday February 12th.
The 2nd Tuesday Brattleboro Contradance Series continues on February 11th with lively musicians Louisa Engle on fiddle and Arthur Davis on keyboard at the Stone Church, 210 Main Street in Brattleboro, from 7-10pm. Fred Breunig will be calling. If you're new to contra dancing, come at 7:00 for a brief intro
lesson. No partner needed, and beginners are welcome; all dances are taught and called. To protect the dance floor, please carry in clean, soft-soled shoes.