State Officials Acknowledge Mental Health Impact Of COVID-19 Pandemic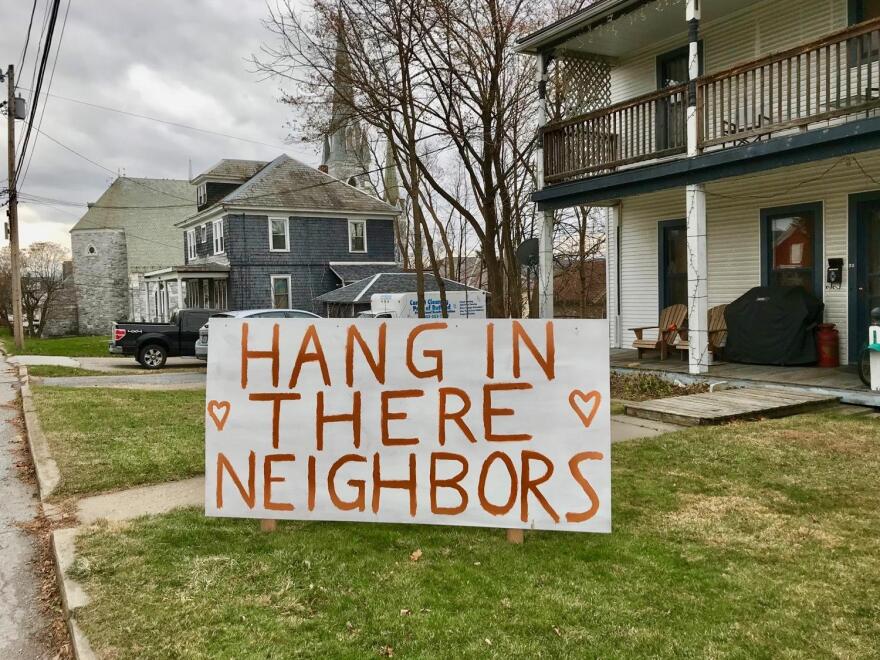 From social isolation to food insecurity, the effects of COVID-19 can be wide-ranging and strenuous. So Vermont officials have a new message for residents: take care of your mental health and well-being, and reach out if you need help. This hour, in our weekly update, we talk about this and the latest COVID-19 news with Mental Health Commissioner Sarah Squirrell and Deputy Health Commissioner Tracy Dolan, and we answer your questions.
Our guests are:
Tracy Dolan, deputy commissioner for the Vermont Department of Health
Sarah Squirrell, commissioner for the Vermont Department of Mental Health
Vermonters have a broad range of free, 24/7 confidential mental health supports available to them:

Call Vermont 2-1-1
Crisis Text Line: Text the letters "VT" to 741741
National Suicide Prevention Lifeline: 1-800-273-3255; press 1 for the Veteran's Crisis Line. Counselors are available 24/7 to provide free and confidential support
Visit VTHELPLINK.org or call 1-800-565-LINK for substance use support
Call the Trevor Lifeline (LGBTQ Crisis Lifeline): 1-866-488-7368
Vermont Peer Support Line, open 24/7: 1-833-888-2557
Contact your primary care provider
Talk to a family member, friend, health care provider, a faith leader, teacher or coach
Crisis resources: National Suicide Prevention Hotline: 1-800-273-8255 Vermont Suicide Prevention Center: Text VT to 741741 National Domestic Violence Hotline: 1-800-799-SAFE Disaster Distress Helpline: 1-800-985-5990 or text TalkWithUs to 66746
Broadcast live on Tuesday, Dec. 8, 2020 at 1 p.m; rebroadcast at 7 p.m.
Have questions, comments or tips? Send us a message or tweet us @vermontedition.
We've closed our comments. Read about ways to get in touch here.