St. Johnsbury Race For Statehouse Presents Unusual Choices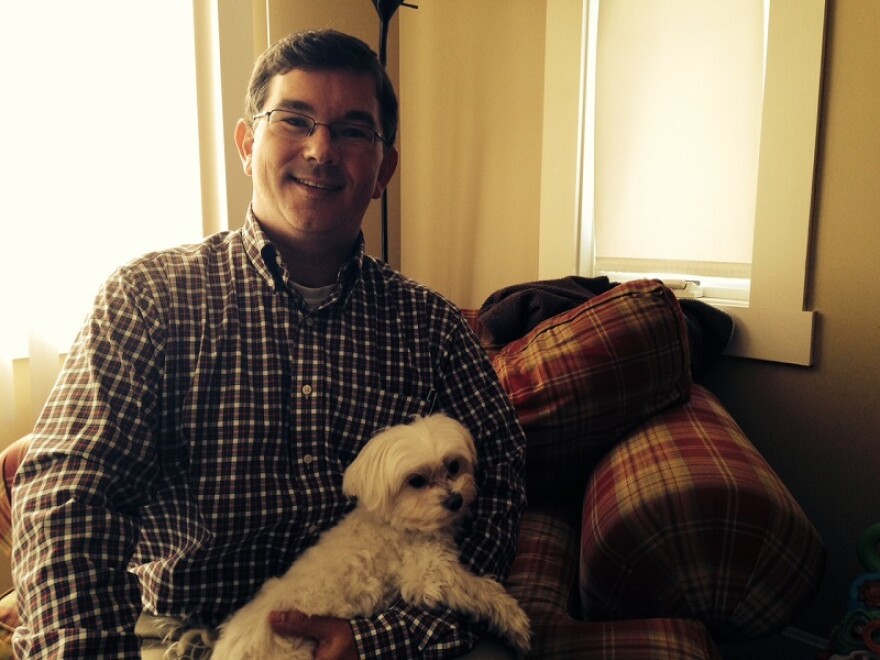 Voters in November not only will cast ballots for statewide offices; they'll also select among competing candidates for the Statehouse. In St. Johnsbury, voters face a clear choice in a four-way race for the two-person district.

The seat has historically been a Republican stronghold, but the current incumbents are both Democrats. Their two Republican challengers both want to lower spending and taxes, but they come from very different backgrounds.
It's not often that a candidate for elected office has served time for a felony, and then become a public defender. But that's true of Janssen Willhoit. Before moving to Vermont a few years ago, the Kentucky native was a stockbroker convicted of bilking clients out of more than $100,000. Willhoit openly admits he had guaranteed returns for some investors, but when the market took a downward turn, he couldn't deliver.
"And so in order to pay off the promises I had made to people that were trying to cash out, I was having to use newer clients' monies to do that," Willhoit explains.
He was sentenced to ten years in jail for defrauding those clients. He says prison officers raped him. With family support, he says he helped other inmates fight injustice as he cut his own prison time in half. After his release in Kentucky, he went to Vermont Law School and now wants to be a legislator.
"And now, being a public defender and seeing more holistically the issues that we are facing here in Vermont, the reason we have crime isn't just because we have criminals, it's because of the other barriers we have. We have a state that is stagnant in terms of job growth and opportunity," Wilhoit says.
Speaking from painful experience, Willhoit says prison reform is important. But his bigger priority is tax reform that would help small business compete with New Hampshire. He opposes single payer health care.
So does Scott Beck, the other republican vying for the Caledonia District 3 seat.
A bookstore owner, community leader, and teacher at St. Johnsbury Academy, Beck wants to put the current health care exchange "on pause." He also wants to rein in education spending.
"Statewide, the trend is fewer students, more educators, more administrators, more staff in the schools and we have to get our hands around that," Beck says. "There's no way we are going to get a hold of education spending unless we get a hold of staffing."
Beck would not force districts to consolidate. Neither would Willhoit. But Beck notes that unlike Willhoit, he was born in this district, has started a successful business, and led the local Chamber of Commerce. "I know St. Johnsbury," his campaign signs proclaim.
Willhoit doesn't dispute that, but says he wants to improve the community that allowed him to start a new life.
Both candidates vow to give St. Johnsbury a bigger voice in Montpelier, and a better chance for economic revival.
So do the two Democrats they hope to unseat. Profiles of Michelle Fay and Robert South will follow on Friday.