Explore our coverage of government and politics.
Shumlin's Approval Rating Suffering, According To New Poll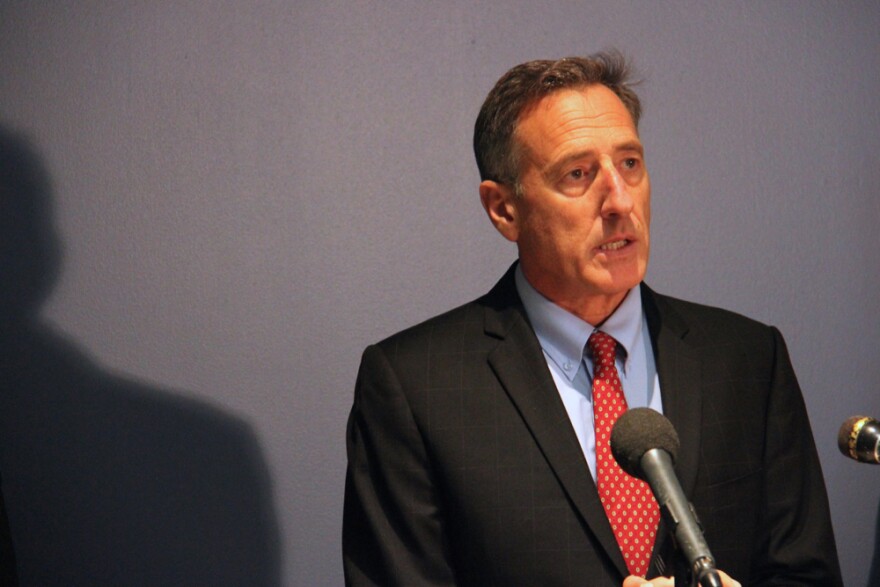 Gov. Peter Shumlin is losing favor among the Vermonters that elected him, according to a new poll commissioned by VTDigger.org.
A survey of 700 Vermonters, conducted in mid-February by the Castleton Polling Institute, found that more people disapprove of the Democratic governor's job performance than approve of it.
According poll results, released by VTDigger over the weekend, 47 percent of Vermonters say they disapprove of Shumlin's performance, while 41 percent say they approve. The poll has a margin of error of plus or minus 4 percent.
The third-term governor's approval ratings have slipped considerably since the last VTDigger/Castleton Polling Institute survey. That poll, conducted in April of 2014, pegged Shumlin's approval rating at 49 percent.
The poll is the first public survey of Shumlin since he narrowly escaped a dramatic upset in the 2014 general election, when Shumlin eked by Republican challenger Scott Milne by about 2,400 votes.
Shumlin failed to garner a majority of votes in that race, which the Legislature ultimately decided in January.
A majority of Democrats – 62 percent, according to the poll – approve of Shumlin's performance. Among self-described "independents," the poll found that only 37 percent approve of his performance.