News Roundup: Starting July 1, Vermont Will No Longer Tax Menstrual Products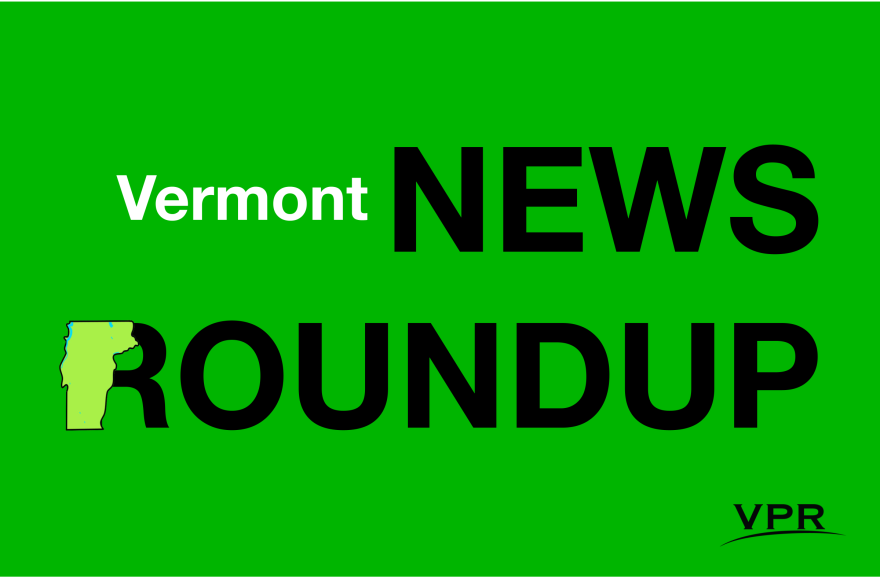 Vermont reporters provide a roundup of top news takeaways about ARPA funding for health insurance, pandemic food assistance and more for Thursday, July 1.
Want VPR's daily news in podcast form? Get up to speed in under 15 minutes with The Frequency every weekday morning. How about an email newsletter? Add our daily email briefing to your morning routine.
As Vermont's pandemic state of emergency has ended and coronavirus restrictions lifted statewide, we will no longer be reporting daily case numbers at the top of this newsletter. Click here for the latest on new cases, and find the latest vaccination data online any time.
1. New court order allows people living in emergency housing during the pandemic more time to prove their continued eligibility
A court order issued Wednesday will allow some Vermonters living in motels more time to prove eligibility for the emergency housing program.
Prior to the order, hundreds of people experiencing homelessness were at risk of getting kicked out.
Vermont Legal Aid sued the state this week, alleging that the proper process wasn't used when the stricter eligibility rules were enacted.
The temporary court order gives people two weeks to gather documentation of a disability that qualifies them to remain in the emergency housing program.
Sean Brown is the commissioner of the Department for Children and Families.
"And so, we think this is a good interim agreement that we've reached with Legal Aid and we're implementing it already today," he said.
The new agreement is temporary, and the case filed by Legal Aid is still pending in court.
- Liam Elder-Connors
2. Starting July 1, Vermont will no longer tax menstrual products
Starting Thurs., July 1, menstrual products like tampons, pads and reusable cups will no longer be subject to Vermont's 6% sales tax.
Lots of things are exempt from sales tax, including food, most clothing, diapers and medications.
That's because they're seen as necessities. Menstrual products are a necessity for over 50% of the population, and for years advocates have been saying it's unfair to tax them.
Senator Ruth Hardy, who co-sponsored the legislation, says this is an important step for the Vermont Legislature.
"The state is recognizing that we have a lever to pull," Hardy said. "We realize that it's inequitable to charge a tax on things that are just for one gender and disproportionately impact young women. And so, we've pulled the lever; we've done what we can in that area."
Separate legislation passed this session requires Vermont schools to provide free menstrual products. That provision goes into effect next year.
- Jane Lindholm
3. Bridport farm secures grant to participate in six-year national soil management study
An Addison County dairy farm will work with the University of Vermont to measure how soil management might fight climate change and phosphorous pollution.
The six-year study, funded by an $850,000 grant, will take place at Blue Spruce Farm in Bridport, one of the state's largest dairies.
UVM researchers will collect data on how practices like cover-cropping and no-till agriculture will affect greenhouse gas emissions, water quality and soil health.
Marie Audet, with Blue Spruce Farm, says the study is the latest in a list of innovative practices adopted by the dairy.
"We've often changed – as data changes, as information changes, as the climate changes, to meet the needs of our consumers, to meet the needs of our neighbors, to take care of this beautiful spot we have in the world," Audet said.
The UVM study is part of larger, multi-million-dollar project across dozens of farms in the country's major dairy regions.
- Elodie Reed
4. New federal grant will help K-12 educators teach about Vermont's archaeological sites
A federal grant this summer will help 72 K-12 educators – mostly from the Northeast – to learn how to better teach about some of Vermont's historic sites.
The Vermont Archaeological Society was awarded the grant by the National Endowment for the Humanities.
Teachers will watch videos and experience 3D simulations of excavations over the course of two online sessions, says Angela Labrador, co-director and president of the society.
"I think that our focus on archaeological sites was definitely a distinguishing factor," Labrador said. "I think a lot of other programs just focused on historic sites that you can go and visit, and everything is very nice and beautiful above ground. But with archaeological sites, there's an added challenge of: How do you teach using a site that might not have any visible remains still?"
The sessions will focus on seven Revolutionary War sites.
- Reed Nye
5. Calls to cancel Canada Day celebrations, after discovery of residential school graves
Thursday, July 1 is Canada Day, marking the moment in 1867 when the British colonies in present-day Ontario, New Brunswick, and Nova Scotia united into the Dominion of Canada.
But there have been growing calls to cancel this year's celebrations, following the discovery of remains of hundreds of indigenous children in unmarked graves on the sites for former residential schools.
Throughout the 19th and 20th centuries, as Canada was coalescing as a country, at least 150,000 First Nations children were taken from their families and sent to government-run boarding schools.
At least 4,000 children are known to have disappeared from reservation schools.
In a statement posted to Twitter, Chief Bobby Cameron of the Saskatchewan Federation of Sovereign Indian Nations said celebrating Canada Day is "inconsiderate to all the children's lives that were lost."
CBC Montreal reports several cities in Canada have canceled their Canada Day celebrations completely.
Marches and vigils are planned in Montreal and Quebec City Thursday, to honor the memory of those who died in the residential schools.
Prime Minister Justin Trudeau has not canceled this year's all-virtual Canada Day commemoration, but has called for a day of reflection on the country's relationship with its First Nations population.
Read the full story from North Country Public Radio, here.
- Ryan Finnerty, NCPR
6. Everyone Eats food assistance program to reduce services by half come September
A program that's provided more than 40,000 meals to Vermonters each week during the pandemic is scaling down over the next few months.
The initiative, called Everyone Eats, pays restaurants for meals distributed at food pantries, churches and community centers across the state.
Services will be reduced by roughly half by September.
That's as many community meal sites and food shelves resume normal service.
Jean Hamilton is the statewide coordinator for the program with Southeastern Vermont Community Action.
"It will take time, of course," Hamilton said. "It's not just a flipping of a switch. That is part of the transition restaurant meals will be able to support."
Funding for the program comes from the Federal Emergency Management Agency. It is expected to end in three months.
- Lexi Krupp
7. ARPA could help uninsured Vermonters get health care coverage at little to no cost
A lesser known provision of the federal COVID relief bill known as the American Rescue Plan Act, or APRA, could help uninsured Vermonters get health care coverage at little-to-no cost.
Mike Fisher is Vermont Legal Aid's Chief Healthcare Advocate.
"If an American received even one week of unemployment insurance, they get a very generous support," Fisher said.
Fisher says anyone who was unemployed during the pandemic will see a reduction of out-of-pocket costs for care needed through the year, as well as a high level of premium tax credit.
Vermonters should check messages and letters coming from the Department of Labor, or with their healthcare providers, to find out how they can benefit from ARPA.
Listen to the full conversation.
- Emily Aiken
8. Want to protect yourself against the Delta variant? Deputy health commissioner says getting vaccinated is key
As the highly-contagious Delta variant of the coronavirus continues to spread, Vermont health officials say if you are fully vaccinated, your risk remains low in the state.
Vermont Deputy Health Commissioner Tracy Dolan says all three COVID vaccines are effective.
"All of the vaccines we've given in Vermont are safe and effective. At this time we are not recommending any additional vaccines, if you've either received the one-dose Johnson and Johnson or the two doses of the Pfizer or Moderna," Dolan said. "If that changes, we will review it and we will definitely let you know."
Dolan says there's not a lot of virus present in the state, but the best way to protect yourself from the Delta variant is by getting vaccinated.
Listen to the full conversation.
- Connor Cyrus
Have questions, comments or tips? Send us a message or tweet us @vprnet.
We've closed our comments. Read about ways to get in touch here.