News Roundup: State Reports Double-Digit COVID Cases For 4th Day In Past Week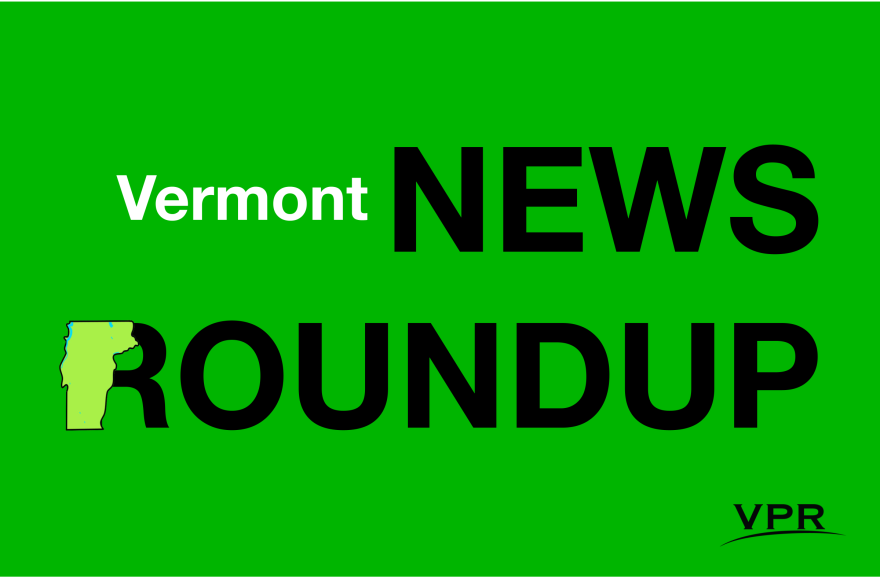 Vermont reporters provide a roundup of top news takeaways about the latest COVID case counts, a gap in residents' wages and housing costs and more for Thursday, July 15.
Want VPR's daily news in podcast form? Get up to speed in under 15 minutes with The Frequency every weekday morning. How about an email newsletter? Add our daily email briefing to your morning routine.
As Vermont's pandemic state of emergency has ended and coronavirus restrictions lifted statewide, we will no longer be reporting daily case numbers at the top of this newsletter. Click here for the latest on new cases, and find the latest vaccination data online any time.
1. State officials report 13 new COVID infections
Vermont health officials reported 13 new COVID-19 infections today.
It's the fourth day in the last week new cases were in double digits. That's after most of June and early July passed with new infections remaining under 10 a day.
Three people are hospitalized due to the virus, including one person in intensive care.
- Matthew Smith
Vermont beginning to offer COVID vaccines through primary care offices
The state is beginning to offer COVID-19 vaccines through primary care offices, but some of those shots are likely to go to waste.
Nearly 83% of eligible Vermonters have received a vaccine, but that still leaves tens of thousands of residents who have not.
Barbara Quealy directs primary care operations at Central Vermont Medical Center. She says demand for the vaccine is low, but the hospital has strategies to minimize the number of shots that are wasted.
"By coordinating patients within certain days, patients that have to come back for their second shot, we're going to try to do that on the same day as well, so that if we're opening a vial of six vaccines, then we'll have six patients coordinated for that day," she said.
Quealy says CVMC's eight primary care offices will begin offering the shots to patients on Monday.
- Henry Epp

2. Study finds Vermonters facing gap between wages and housing costs
Renters in Vermont face a shortfall between their wages and the cost of housing, according to a new national study. The state also has one of the largest gaps in the country.
Vermonters need to make more than $23 an hour to avoid paying more than 30% of their income for a two-bedroom apartment, according to the report from the National Low Income Housing Coalition.
That's about $10 an hour more than what the average renter makes.
The study found that the Burlington-South Burlington area was the most expensive place to live. People in that area would need to make about $31 dollars an hour to afford a two-bedroom apartment.
- Liam Elder-Connors
3. Former Koffee Kup, Vermont Bread Company employees to receive owed PTO payments
Former employees of Koffee Kup Bakery and Vermont Bread Company should soon receive money owed to them for earned paid time off.
The Brattleboro Reformer reports a Chittenden Superior Court judge on Wednesday approved the nearly $8 million payment for owed sick and vacation time.
About 500 employees of Koffee Kup in Burlington, Vermont Bread Company in Brattleboro and Superior Baking in Connecticut lost their jobs when the company abruptly shut its doors in late April.
Georgia-based Flowers Foods purchased the facilities, but says it has no plans to resume operations.
- Brittany Patterson
4. EPA warns of chlorine shortage for drinking water
The U.S. Environmental Protection Agency sent a letter to states warning them about a chlorine shortage that's affecting some drinking water systems.
Dana Nagy is with the Vermont Department of Environmental Conservation, and says the feds are asking chemical companies to make sure public water systems don't get shortchanged.
"The EPA wants these companies to prioritize the use of chlorine for drinking water, because it's so important," Nagy said.
Chlorine is important for disinfecting water. The shortage is partly due to the pandemic, but also comes after two chemical factories had disruptions.
Nagy says water systems in Vermont appear to have enough chemicals on hand for now.
- Howard Weiss-Tisman
5. Burlington beaches reopen following blue-green algae bloom
Burlington beaches have reopened after a brief closure caused by cyanobacteria.
On Monday, swimming areas on Lake Champlain at Oakledge and Leddy parks, as well as North and Texaco Beaches were closed due to an extensive blue-green algae bloom.
Parks and Recreation staff performed routine testing on the water for dangerous toxins following the closures. After the test results returned satisfactory the beaches were reopened Wednesday.
City beach staff continue to monitor the water daily for algae blooms.
- Marlon Hyde
6. New study shows more than a third of Vermont immigrant dairy workers experience "clinically significant stress"
More than a third of Vermont's immigrant dairy workers experience "clinically significant stress," according to a new study.
University of Vermont professor Dan Baker's team interviewed 173 Latino dairy farmworkers in 2016.
Among the workers' top stressors: migrating to the U.S., concerns over deportation and not having work permits, and social and linguistic isolation.
Baker says farmworkers are also worried about getting injured on the job.
"Working with large dairy animals carries risk," he said. "And it requires specialized training. That's more challenging when you've got a foreign-born workforce that largely doesn't speak English. And farmers that largely don't speak Spanish."
Baker says he's part of an initiative to develop a Spanish-language farm health and safety training program over the next two years.
- Elodie Reed
7. Addison voters choose to remain in unified school district
Voters in the town of Addison have chosen to remain in its unified school district.
VTDigger reports 106 residents voted Tuesday to withdraw from the Addison Northwest School District.
But they were defeated by 122 residents who opted to remain in the district, which includes the towns of Ferrisburgh, Panton, Vergennes and Waltham.
The winning "no" vote on the question essentially ends the withdrawal process in Addison, which kicked off in April with a petition to the town's select board to withdraw.
- Matthew Smith
8. Darmouth alumni, undergrad to compete in Tokyo Olympics
One undergrad and three alumni of Dartmouth College are headed to Japan to compete in the Tokyo Olympics.
Isalys Quiñones, a Dartmouth grad from 2019, will be part of the first women's basketball team from Puerto Rico to compete at the Olympics. 2015 graduate Molly Reckford will join Team USA in rowing, and Ariana Ramsey, who graduates next year, will be a member of Team USA women's rugby sevens.
2016 Olympian Madison Hughes also returns to the games with the U.S. men's rugby sevens team.
The Olympics start in Tokyo next Friday, July 23.
- Matthew Smith
9. People flood St. Albans passport office
The U.S. Passport Agency office in St. Albans is being swamped by people from across the country looking to get a passport.
WCAX reports more than 50 people were in line, some from as far away as Texas, flocking to the office that's one of just a few in the country that issues same-day passports to walk-in applicants.
Many in line told the TV news outlet they had applied for their passports at regional offices, but many have been waiting weeks or even months for the passport to arrive by mail.
Most who waited in line were able to get in, but several were turned away by the early afternoon when the office determined it could no longer accommodate any more requests that day. Many vowed to return the next day for another attempt to get their passport.
- Matthew Smith
10. Dover removes 250-year-old maple
A roughly 250-year-old maple tree in Dover has been removed.
The Brattleboro Reformer reports the massive maple on North Street in East Dover was about 177 inches around and about 95 feet tall.
Several of the tree's limbs had fallen over the years, one directly on the house about 30 years ago. The tree had developed stress cracks in all its remaining large limbs, running the risk of damaging the nearby Colonial home built around the 1800s.
89-year-old Sonny Brown, caretaker of the home, recalled the tree was one of the best maples he'd ever tapped, producing multiple buckets of sap each day.
- Matthew Smith
Elodie Reed compiled and edited this post.
Have questions, comments or tips? Send us a message or tweet us @vprnet.
We've closed our comments. Read about ways to get in touch here.