News Roundup: Increased Travel Reveals 50,000 Vermont IDs Were Issued With Incorrect Information This Year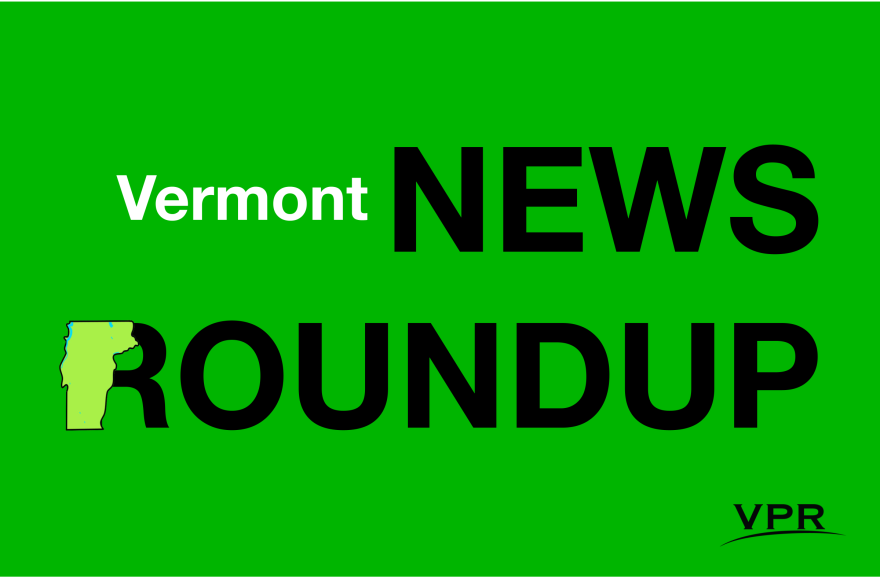 Vermont reporters provide a roundup of top news takeaways about 50,000 Vermont drivers licenses that will need to be re-issued, the coronavirus and more for Thursday, Aug. 5.
Want VPR's daily news in podcast form? Get up to speed in under 15 minutes with The Frequency every weekday morning. How about an email newsletter? Add our daily email briefing to your morning routine.
As Vermont's pandemic state of emergency has ended and coronavirus restrictions lifted statewide, we will no longer be reporting daily case numbers at the top of this post. Click here for the latest on new cases, and find the latest vaccination data online any time.

1. Thousands of Vermonters will need to get new IDs after data entry error
Thousands of Vermonters will need to get new identification after a data-entry problem at the Department of Motor Vehicles affected about 50,000 IDs and licenses over the past year.
The agency says an outside contractor that's printing up Vermont's new security-enhanced licenses and IDs entered birth date information incorrectly into its system.
DMV director of operations, Michael Smith, says notification letters are going out this week and the state will need to re-issue a new license for everyone who was affected.
"I've never run into a situation when we are re-issuing licenses in this magnitude. And I'll tell you, you know, 50,000 — that's a big group," Smith said. "You know, there was a big gulp when that happened, I can tell you."
Smith says the problem shows up at airports when the TSA scans Vermont IDs — the problem only came to light as people started traveling after the pandemic.
Smith confirmed the issue will not cost the state additional funds — the vendor, VALID, will cover the cost of card production and both mailings.
— Howard Weiss-Tisman

2. Pres. Biden nominates Vermont Supreme Court Justice for federal appeals court
President Joe Biden nominated Vermont Supreme Court Justice Beth Robinson Thursday to serve on the federal appeals court.
Robinson, prior to joining the state supreme court, played a key role in effort to legalize same-sex marriage in Vermont.
Robinson, who spend nearly two decades in private practice, served as co-counsel in Baker vs the State of Vermont. The pivotal lawsuit led to the establishment of civil unions in 2000.
Holly Puterbaugh was one of the plaintiffs in the Baker case. She said Robinson's mind is "amazing."
"What she did when she argued our case in front of the Supreme Court ran circles around the state ..." Puterbaugh said.
Robinson also helped lobby for enactment of Vermont's marriage equality law in 2009.
The White House says Robinson, if confirmed by the US Senate, would be the first openly LGBTQ woman to serve on any federal circuit court.
— Liam Elder-Connors

3. Vermont Dept. of Health reports 62 new COVID-19 cases Thursday
Vermont health officials reported 62 new COVID-19 infections Thursday.
22 cases were in Chittenden County.
Hospitalizations from the virus remain high, at 11 people, including six individuals in intensive care.
To date, 84.2% of eligible Vermonters have now gotten at least one dose of a COVID vaccine.
— Matthew Smith
Hanover, N.H. issues town wide indoor mask mandate
The town of Hanover, N.H. is requiring masks to be worn in indoor public spaces, effective immediately, regardless of vaccination status.
The decision comes after an unanimous vote at an emergency selectboard meeting Wednesday evening, The Valley News reported.
The town has 14 active cases, according to the state.
Dartmouth College is also requiring indoor masking on its campus.
That's after several fully vaccinated students and staff tested positive for the virus, according to a campus-wide email.
College officials say they hope to lift the requirement by the end of September.
— Lexi Krupp
Mass. to mandate COVID-19 vaccinations for all staff at long-term care facilities
Massachusetts will mandate COVID-19 vaccinations for all staffers working in long-term care facilities in the state.
Bay State Gov. Charlie Baker announced the new mandate Wednesday.
Under the mandate, all personnel employed or contracted by a long-term care provider will have to get at least one dose of the vaccine by Sept. 1, and be fully vaccinated by early October.
The state says medical and religious exemptions will be permitted.
Massachusetts has more than 370 skilled nursing facilities, as well as two soldiers' homes. As of this month about half of them reported fewer than 75% of their staff are fully vaccinated.
— The Associated Press
Outbreak at North Adams, Mass. nursing home grows to 48 cases
A COVID-19 outbreak at a North Adams, Mass. nursing home has now grown to 48 infections, and cases have emerged at another facility run by the same company.
WAMC reports 41 residents and seven staff have now tested positive at the North Adams Commons nursing home facility.
All but two residents and two staffers had been fully vaccinated against the virus.
Berkshire Healthcare, which operates the North Adams facility, also reports two COVID-19 infections at it's Kimball Farms nursing home in Lenox.
— WAMC

4. Wildlife managers hope two-fold increase in moose permits this year will reduce winter tick impacts
100 Vermont hunters will have the chance to bag a moose this year. The bulk of the permits were awarded in a lottery drawing in Montpelier Wednesday.
Vermont Fish and Wildlife issued roughly twice as many moose permits in this year's lottery as in last fall's.
This year's draw included 15 archery permits and 79 regular permits.
Hunters will be restricted to the northeastern corner of the state. Wildlife managers expect to cull about 5% of the moose population in that area.
A Fish and Wildlife biologist says the department hopes this will boost the population's health. A recent study by UVM and Vermont Fish and Wildlife found moose were too dense in this corner of the state — making it easy for winter ticks to spread and overwhelm moose — especially calves.
Moose archery season runs Oct. 1-7. The regular season is October 16-21.
— Abagael Giles
5. Vermont Dept. of Corrections reports 3 new COVID-19 cases among staffers at two prisons
The Vermont Department of Corrections announced Thursday it found three new COVID-19 infections among staffers at two prisons.
DOC says two workers at Chittenden Regional Correctional Facility in South Burlington and one staffer at Northeast Correctional Complex in St. Johnsbury tested positive.
A spokesperson says two of the three of the new infections were among vaccinated staffers.
Contact tracing found none of the incarcerated people at either prison were in close contact with the infected staffers — though DOC says one person held in South Burlington will be tested next week as a precaution.
There are currently no cases of COVID-19 among Vermont's incarcerated population, according to DOC.
— Liam Elder-Connors
Abagael Giles compiled and edited this post.
Have questions, comments or tips? Send us a message or tweet us @vprnet.