News Roundup: Vermont Dept. Of Health Reports 169 New COVID-19 Cases Thursday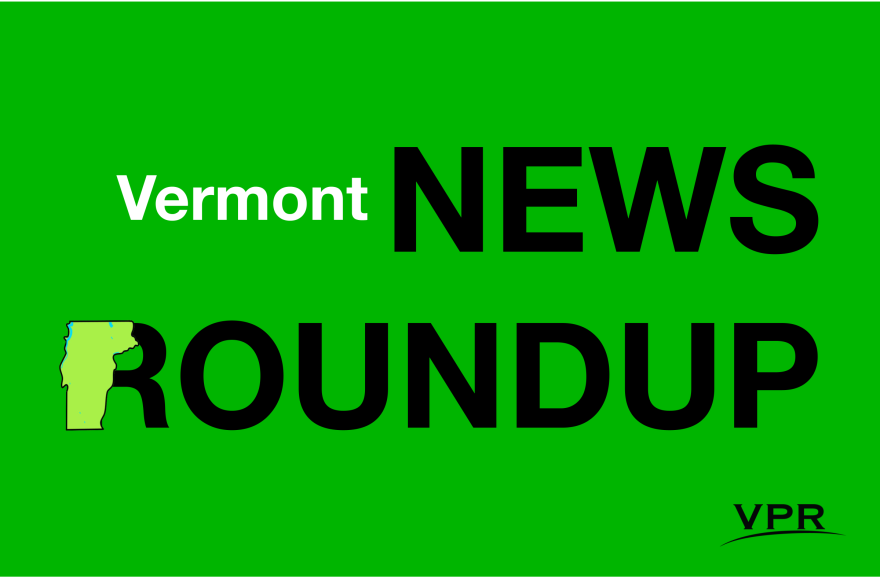 Vermont reporters provide a roundup of top news takeaways about COVID-19 and more for Thursday, Aug. 19.
Want VPR's daily news in podcast form? Get up to speed in under 15 minutes with The Frequency every weekday morning. How about an email newsletter? Add our daily email briefing to your morning routine.
While Vermont's pandemic state of emergency has ended, the delta variant is now circulating around the state. Click here for the latest on new cases, and find the latest vaccination data online any time.
1. Vermont Dept. of Health reports 169 new COVID-19 cases
There are 169 new cases of COVID-19 in Vermont Thursday, health officials reported, as well as one more virus-linked death.
To date, 268 Vermonters have died from the coronavirus since the pandemic began.
Currently, 21 people are hospitalized and nine are in intensive care. The state's vaccination rate remains at 85.2%.
Six counties are experiencing what the CDC calls "high" community spread of the virus: Chittenden, Orleans, Franklin, Washington, Addison and Bennington.
One notch down from "high" are counties with "substantial" spread: Grand Isle, Caledonia, Windsor, Rutland and Windham counties.
The CDC recommends masking indoors in all those areas, even if fully vaccinated.
Of today's new cases, 61 were in Chittenden County, which has now seen nearly 600 new cases over the last two weeks.
— Matthew Smith
Vermont Dept. of Health recommends booster shot for immunocompromised people who received Pfizer or Moderna
Vermont's Department of Health is recommending a third dose of the COVID-19 vaccine for immunocompromised people who received the Pfizer or Moderna shot.
The state's vaccination sites, as well as some pharmacies and primary care providers, have started to offer the additional dose to eligible Vermonters.
That includes people undergoing certain cancer treatments, organ transplants, and those who have advanced HIV infections, or rare genetic disorders.
The guidance follows a CDC recommendation. It applies to about 3% of adults in the U.S.
The federal agency says the booster shot will help people build a higher level of immunity.
— Lexi Krupp

2. More than 70,000 Vermonters will see permanent boost to SNAP benefits
The federal government is changing the way it calculates monthly food assistance for low-income Americans.
More than 70,000 Vermonters will see a permanent increase in benefits through the Supplemental Nutrition Assistance Program, or SNAP.
Anore Horton, the director of Hunger Free Vermont, says the adjustment is a long time coming.
"Advocates across the country have been saying for years and years and years SNAP benefits are inadequate; they have no relationship to the real cost of food," Horton said. "And this is, while not a complete step toward fixing that, a very significant and important one."
Horton says the new calculation better accounts for the cost of fresh fruits and vegetables.
Thousands of Vermonters who rely on food assistance received an emergency boost in their benefits during the pandemic.
Horton says this new, permanent move marks the first time the program has adjusted the way it calculates benefits since it was first established in the 1970s.
"The science and our understanding of what is required to eat a healthy diet has changed quite a bit since 1975 and also the cost of food has increased dramatically since that time," she said.
A recent study from the University of Vermont found that 18% of Vermonters struggle to afford food.
— Lexi Krupp

3. Vermont schools will be allowed to deny entry to those who refuse to comply with mask mandates
Vermont schools will be allowed to deny entry to students who refuse to comply with local mask mandates.
That's according to a new legal memo from the Agency of Education.
The same memo says that school boards will be responsible for drafting COVID-19 mitigation protocols for schools in their district.
But it says those boards can delegate that authority to superintendents.
The Agency of Education has recommended that all districts require masks for students and staff, regardless of vaccination status, until 80% of eligible students have been vaccinated against COVID-19.
— Peter Hirschfeld
4. Teachers union calls for all teachers, students and school staff to be vaccinated
Vermont's teachers union wants all teachers, administrative staff and eligible students to be vaccinated before the start of the school year.
Don Tinney is the head of Vermont NEA. He says many educators are entering this school year with heightened anxieties about the spread of the delta variant of the COVID-19 virus.
Tinney acknowledges that decisions about vaccination mandates will be made at the local level, but he thinks it's reasonable to ask everyone to be vaccinated.
"We certainly would expect every school employee to be vaccinated at the opening of school," he said. "And again, we're doing everything we can to encourage all students who are eligible at this point to also be vaccinated because vaccination is the way we're going to get out of this."
Tinney says any school staff member who chooses not be vaccinated should be required to be tested every week.
— Bob Kinzel
5. Child care providers are overrun with interest, but can't find staff
Some child care providers across the state have waiting lists of over 100 families.
But many aren't sure if they'll be able to keep their doors open, because they can't find staff.
Brenda Danielson runs a center in Hanover, N.H. called Cradle and Crayon.
She says, as nearby providers have cut back on hours or reduced their capacity, demand has reached a crisis.
She hears from families every day.
"They're calling us in tears because they don't know what to do," she said. "They've moved here to take a job, or they're planning to move here, and we're telling them we have no hope of giving them a space, even in six months or nine months, and they're very, very desperate."
Some child care organizations are recruiting at county fairs and offering cash to prospective employees.
But they're competing for staff with public schools, who can often offer better wages.
Read or listen to the full story.
— Lexi Krupp
Abagael Giles compiled and edited this post.
Have questions, comments or tips? Send us a message or tweet us @vprnet.