News Roundup: Vermont Reports 141 New COVID-19 Infections Thursday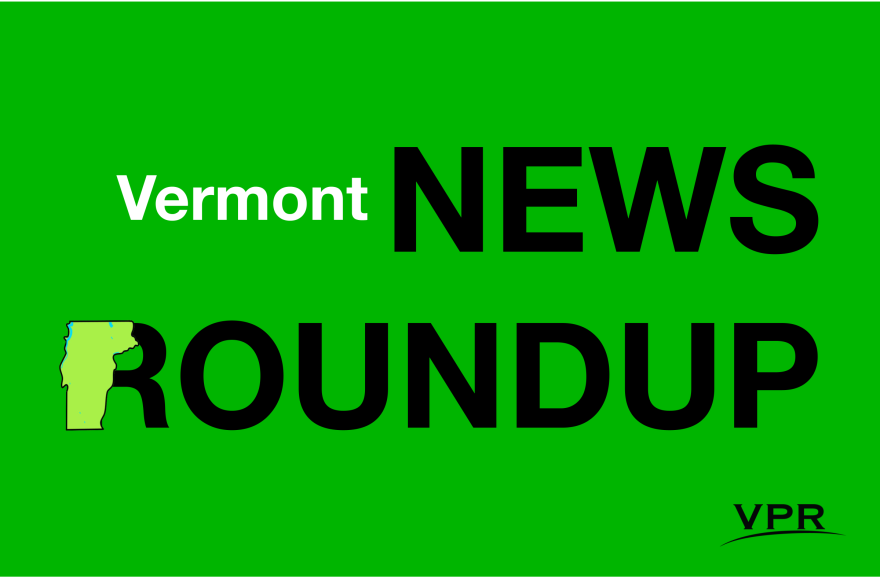 Vermont reporters provide a roundup of top news takeaways about new coronavirus cases, the situation in Afghanistan and more for Thursday, Aug. 26.
Want VPR's daily news in podcast form? Get up to speed in under 15 minutes with The Frequency every weekday morning. How about an email newsletter? Add our daily email briefing to your morning routine.
While Vermont's pandemic state of emergency has ended, the delta variant is now circulating around the state. Click here for the latest on new cases, and find the latest vaccination data online any time.
1. Vermont reports 141 new COVID-19 cases Thursday
Two more Vermonters have died from COVID-19, state health officials reported today, as the health department tallied 141 new infections statewide
That pushes the state's pandemic death toll to 273.
All14 counties saw new infections, with the most in Chittenden County, with 41, and a dozen or more cases in Bennington, Rutland and Windsor counties.
Eight people are in intensive care today, among a total of 33 Vermonters hospitalized from the virus.
The state's vaccination rate remains unchanged at 85.7%.
— Matthew Smith
Health department employees urge leaders to be more aggressive in confronting COVID-19 surge
Vermont Health Department employees are pushing the department's leaders to be more aggressive in confronting a surge in COVID-19 cases, according to a VTDigger.org report.
A group of 91 employees wrote to department leaders expressing "deep concern at what we believe to be a lack of adequate COVID-19 prevention guidance."
The letter urges the health department to recommend universal masking indoors, regardless of vaccination status, and testing and quarantine for anyone determined to be a close contact to a COVID-19 case, VTDigger reports.
— Mark Davis
Windsor nursing home faces outbreak of 30 COVID-19 cases
A nursing home in Windsor is dealing with an outbreak of COVID-19 that has affected 30 people.
The Valley News reports the outbreak at Cedar Hill Health Care includes 20 residents and 10 employees.
All residents testing positive and all but two workers had been vaccinated. The nursing home reports most of the infected are experiencing mild symptoms.
The outbreak is suspending visits for all but those at the end of life. The facility operators say they're also increasing testing for unvaccinated workers.
The outbreak at Cedar Hill is one of at least five in long-term care facilities in Vermont.
— Matthew Smith
2. New federal lawsuit alleges state officials were aware that funds to build a Northeast Kingdom hotel were being misappropriated
A lawsuit filed in federal court Tuesday alleges state officials were aware that funds to build a Northeast Kingdom hotel were being misappropriated by the developers.
The suit was filed by foreign investors who each put a half-million dollars into the Burke Mountain Hotel.
The investors allege state officials tasked with overseeing the EB-5 program knew the hotel was part of a quote "Ponzi-scheme" more than a year before the fraud came to light.
The class-action lawsuit was filed by Stowe-area attorney Russell Barr on behalf of seven investors. Barr, in 2018, made unsubstantiated claims that a state official was arrested for having sex with a minor while promoting EB-5 projects in China.
The Burke hotel development was one of several projects spearheaded by businessman Ariel Quiros and former Jay Peak President Bill Stenger.
The men were accused in 2016 of embezzling millions of dollars from foreign investors using the federal EB-5 program, which allows people to invest in projects in exchange for a green card.
Both men have pled guilty to federal charges related to the scheme.
— Liam Elder-Connors

3. Vermont National Guard says members are involved in U.S. operations in Afghanistan
Some members of the Vermont National Guard are currently involved in U.S. operations in Afghanistan.
That's according to an announcement made Wednesday by military officials.
Ina statement released Wednesday, Guard officials revealed that what they call a "small contingent" of Vermonters is supporting security operations at the Hamid Karzai Airport in Kabul.
Additionally, other units also from the 86th Infantry Brigade Combat Team are assisting people with Special Immigration Visas to get out of the region. These soldiers are part of Task Force Avalanche. They deployed earlier this year to U.S. Central Command, supporting U.S. military operations in the Middle East and Central Asia.
President Biden continues to express confidence that all U.S. troops will out of Afghanistan by the end of this month, despite growing concerns about the evacuation of thousands of Americans and Afghan civilians.
Find more recent updates on the U.S. withdrawal from Afghanistan from NPR here.
— Jane Lindholm

4. Vermont could have a new political map by October
The head of the legislative board that guides the state's redistricting efforts hopes his group will have a preliminary map of new House and Senate districts by mid-October.
The new map will reflect the changes in Vermont's population over the last 10 years based on a new census report.
Apportionment Board chairman Tom Little says one of the major challenges the board faces is finding ways to reflect that Vermont's population is continuing to shift from the southern part of the state to the northwest corner.
"That involves the Apportionment Board coming to an agreement among its members on how to do that and they'll be some negotiations around that," he said. "As you imagine, there always would be."
Little says the map will also continue to shift political power away from the rural parts of the state to the more urban and suburban areas.
Read or listen to the full story.
— Matthew Smith

5. 10 Vermont schools and 10 communities to receive $50,000 in funding to install energy efficient technology
Sen. Bernie Sanders says a number of Vermont schools and towns are now eligible to receive grants to develop solar and other renewable energy projects.
Sanders says a special $1 million earmark for this program means that upto 10 schools and 10 communities will be given $50,000 each to install new energy efficient technologies.
Tom Drake is the principal at the Crossett Brook Middle School in Waterbury.
His school received a similar grant ten years ago, and installed dozens of solar panels.
Drake says the project has been a great learning experience for his students.
"Tax payers are happy for the few thousand dollars it saves but the education — the kids are passing these by twice a day — 303 kids? That is priceless!" Sanders said.
Schools with a high percentage of low income students are being encouraged to apply for the grants.
— Bob Kinzel

6. Advocate calls for public ownership of PFAS treatment for landfill leachate
Vermont environmental officials want the owner of the Coventry landfill to invest in new technology to remove PFAS – or so-called "forever chemicals" — from landfill water.
Leachate from the Casella-owned landfill used to be treated at Newport's wastewater treatment plant and released into Lake Memphremagog.
But the plant is not equipped to remove PFAS — nor are others in the state, where leachate from the landfill is currently processed. The state announced Tuesday it plans to extend an ongoing moratorium against processing leachate at the Newport facility.
As part of a new pre-treatment permit for the landfill, the Agency of Natural Resources says Casella will be required to treat leachate for PFAS chemicals onsite. If successful, this would be the first such facility for treating leachate in the state.
Henry Coe is a founding member of the group Don't Undermine Memphremagog's Purity. At a hearing this week, he said the advocacy group was heartened by the extended moratorium.
"However, we were not pleased to learn that they also intend to allow Casella to have a pilot project onsite at the landfill to treat landfill leachate," Coe said.
Coe would like to see a public entity — such as the state — treat water from the landfill.
— Abagael Giles
Abagael Giles compiled and edited this post.
Have questions, comments or tips? Send us a message or tweet us @vprnet.