News roundup: 6 more people have died from COVID-19, as Vermont sets single-day record for new COVID-19 cases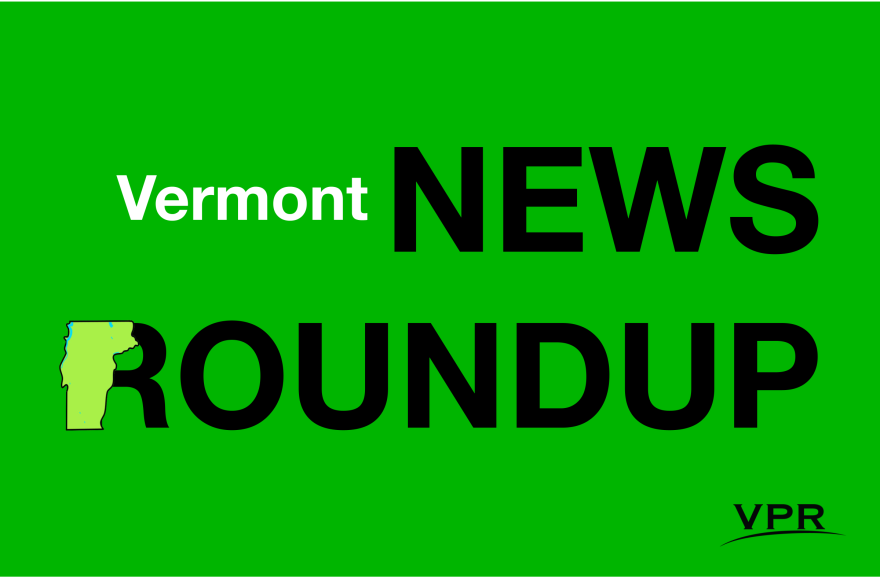 Vermont reporters provide a roundup of top news takeaways about the coronavirus and more for Thursday, Nov. 4.
Want VPR's daily news in podcast form? Get up to speed in under 15 minutes with The Frequency every weekday morning. How about an email newsletter? Add our daily email briefing to your morning routine.
While Vermont's pandemic state of emergency has ended, the delta variant is now circulating around the state. Click here for the latest on new cases, and find the latest vaccination data online any time.
1. Vermont sets new single-day record for new COVID-19 cases
Vermont saw nearly 500 new COVID-19 infections Thursday, shattering past pandemic highs for new cases in a single day.
In all, 487 cases were reported by the health department, as well as six more virus-linked deaths, bringing the state's death toll from the virus to 380 people.
Some quick math to put these numbers in context: 487 positive cases out of 18,222 tests. That means 2.6% of tests were positive. That's actually lower than the seven-day positivity average of 3.2%. https://t.co/wmSXLolaB2

— Henry Epp (@TheHenryEpp) November 4, 2021
The record-breaking numbers come as the state processed more than 18,000 PCR tests for the coronavirus yesterday, significantly more than the roughly 10,000 tests per day in recent months.
The state's positivity rate — the number of new tests that come back positive — rose to 3.2%.
As of Thursday, 55 people are hospitalized due to the virus.
Just under 91% of Vermonters 12 and older are now at least partially vaccinated.
— Matthew Smith
2. Open enrollment for health insurance on Vermont Health Connect opens Monday
Open enrollment for health insurance plans sold on Vermont Health Connect began on Monday.
Secretary of Human Services Mike Smith says Vermonters may be eligible for a steep discount on their 2022 health premiums.
"This year, many Vermonters will be able to purchase health care insurance at significantly lower cost due to increased federal subsidies through the American Rescue Plan," Smith said.
The federal COVID-19 relief bill doubled subsidies available to Vermonters who purchase plans through the state's insurance exchange.
And Smith says Vermonters who didn't qualify for subsidies in 2021 could be eligible for substantial aid in 2022.
— Peter Hirschfeld
3. Gov. Scott reacts to confirmation of Supreme Court Justice Beth Robinson to Second Circuit Court of Appeals
Gov. Phil Scott says he's pleased that the U.S. Senate has confirmed the nomination of Vermont Supreme Court Justice Beth Robinson to the Second Circuit Court of Appeals.
Robinson will be the first openly LGBTQ woman to serve on a federal appeals court.
All 50 Senate Democrats voted for her but only one Republican did — Sen. Susan Collins of Maine.
At a press briefing Tuesday, Scott said Robinson enjoys strong Republican support in Vermont.
"We've seen her in action here in Vermont for a number of years and have a lot of faith in her and I think it was a great step forward," Scott said. "I think they'll see in the future that she's a great choice for a federal judge."
Scott will now fill the vacancy on the Vermont Supreme Court.
— Bob Kinzel
4. Recent report to lawmakers calls for further study of whether Vermont should grant immunity for those who report sexual violence
A recent report to lawmakers finds more time is needed to study whether state law should be changed — in order to protect survivors of sexual violence from being prosecuted for drug or alcohol violations that might have taken place during an assault.
Vermont does not have a law granting immunity for reporting sexual violence. Massachusetts, New Hampshire and Connecticut have all recently passed statues to grant immunity.
Last year, lawmakers set up a task force to look into the issue, and the committee's report says they need a little more time before issuing recommendations.
The committee gathered data from the state's sixteen colleges, and while some schools have their own policies that protect victims, there is not a consistent, statewide policy.
The committee says if there are proposed changes, they probably won't be taken up for another year.
— Howard Weiss-Tisman
5. Vermont Cannabis Control Board calls for financial incentives to encourage owns to OK retail cannabis
The Vermont Cannabis Control Board is urging lawmakers to provide new financial incentives to towns to encourage them to OK a retail cannabis store in their communities.
Currently,voters in roughly two dozen towns have given their approval to allowing pot shops, and more are expected to consider this issue on Town Meeting Day in March.
Board member Julie Hulburd says towns could face some unexpected expenses having a retail store. She would like to see some of the state's cannabis excise tax shared with communities to help.
"And it allows local governments to cover their costs associated with retail stores being within their borders, and it may encourage municipalities to opt in to allowing retailers to come into their borders," Hulburd said.
The Legislature will consider this proposal as part of its overall review of cannabis-related issues in January.
— Bob Kinzel
6. Rutland's Promise to open single-family temporary shelter
Rutland doesn't have a homeless shelter for families, but starting this Nov. 1, volunteers with a group called Rutland's Promise will use a three-bedroom apartment in the city to temporarily house one family at a time.
The group has signed a year-long lease on the apartment.
Rebekah Stevens leads the group. She says the shelter was a result of feedback she heard from the community.
"One of the things that really stuck out to me is that families had kept saying if they had just had a safe, permanent place that was stable for 60 days, they could have got on their feet so much faster," Stevens said.
Stevens says two dozen volunteers will act as mentors, helping with employment, education and life skills.
Thomas Barry is on the group's board of directors, and was homelessness himself several years ago.
"So I know from a personal experience how it feels to feel the fear the helplessness, the hopelessness, that disparity and I just want to help people that are in that same position," Barry said.
To qualify, families have to have lived in Rutland for at least three months and be experiencing housing insecurity for the first time in three years.
Qualified families will be referred by school counselors and local aid agencies and, be housed for two months.
Stevens says the group has a $60,000 annual budget funded through donations and grants.
— Nina Keck
7. Lyme disease is on the rise in Vermont
Lyme disease is becoming more prevalent in Vermont.
The health department says the number of annual cases in the early 2000s was in the tens, but more recently, the state sees anywhere between 500 and 1,000 cases per year.
Dr. Natalie Kwit, the public health veterinarian with the Department of Health, told Vermont Edition there could be a number of reasons for the increase.
"It could be that the awareness among the medical community and testing has gone up. Also, there are ecological factors we think are at play," Dr. Kwit said.
She says climate change is expanding the range of Lyme-transmitting ticks.
Listen to the full conversation.
— Marlon Hyde
Abagael Giles compiled and edited this post.
Have questions, comments or tips? Send us a message or tweet us @vprnet.