News roundup: Vt. health officials report new record-high COVID case count, positivity rate on Thursday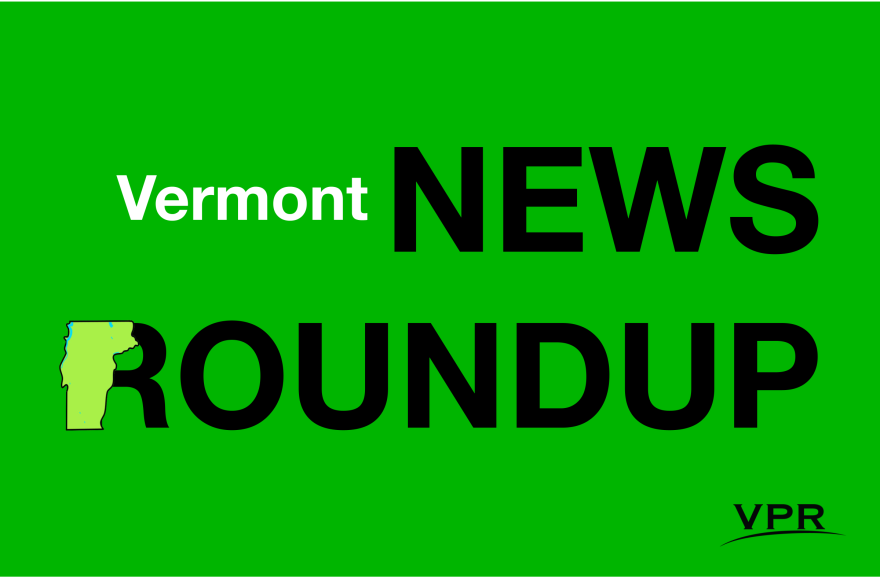 Vermont reporters provide a roundup of top news takeaways about the coronavirus, upcoming legislation, New Year's Day hikes and more for Thursday, Dec. 30.
Want VPR's daily news in podcast form? Get up to speed in under 15 minutes with The Frequency every weekday morning. How about an email newsletter? Add our daily email briefing to your morning routine.
While Vermont's pandemic state of emergency has ended, the delta and omicron variants are now circulating around the state. Click here for the latest on new cases, and find the latest vaccination data online any time.
1. Health officials report new record-high COVID case count, positivity rate on Thursday
Vermont health officials reported a record-shattering 1,352 new COVID infections Thursday, outstripping the previous one-day record set Wednesday of about 940 cases.
The state's positivity rate – the portion of new tests that come back positive – likewise surged to 7.3%, the highest Vermont has ever seen in the pandemic.
Four more Vermonters have died from COVID. The virus has killed 471 people to date.
- Matthew Smith
Health Department hired analyst to address gaps in racial health equity data collection
The Health Department says it has gaps in how racial health equity data is collected, and the department has hired an analyst to help fix the problem.
Lawmakers asked the Health Department to look at how health outcomes are measured along racial and ethnic lines, along with gender, disability and socioeconomic status.
In a report that came out this month, the department says it has to improve data collection and implement consistent best practices.
The Health Department says it will create a health equity dashboard that will go online sometime next year.
- Howard Weiss-Tisman
Parents can pick up at-home rapid COVID tests today and tomorrow for kids before they go back to school
Vermont is planning to distribute 87,000 at-home test kits to parents and guardians this week, so children can be tested for COVID-19 before heading back to school.
Gov. Phil Scott announced the details of the program Wednesday.
Parents can begin registering for the program immediately on the Vermont Health Department website.
Tests can be picked up Thursday and Friday at 51 different Agency of Transportation locations across the state, between the hours of 7 and 10 in the morning, and 3 and 6 in the afternoon.
Parents or caregivers must register with the student's name and school. One kit, which includes two tests, will be distributed per child.
Officials hope parents will test their children before sending them back to school next week, but the tests are not mandatory.
- Associated Press
2. Bill to be introduced in upcoming session would make ALS a reportable disease
Legislation set to be introduced in the upcoming legislative session would make ALS – also known as Lou Gehrig's disease – a reportable disease in Vermont.
Chittenden County Sen. Ginny Lyons says public health experts have asked lawmakers for the measure.
"So we can understand if there's a cluster in our state, or if there's a cluster in one or more geographic areas of our state," Lyons said.
Some health researchers say they've identified a link between ALS and the presence of blue-green algae blooms, which have become a regular occurrence in some Vermont waterbodies.
Lyons says making ALS a reportable disease will help scientists target their research.
- Peter Hirschfeld
State Senate leader creating redistricting committee
Senate President Pro Tem Becca Balint says she's going to create a bipartisan committee to redraw Senate district maps to reflect changes in Vermont's population over the past 10 years.
During this time period, Vermont's population has shifted from the southern and northeastern parts of the state to the northwest region – primarily Chittenden and Franklin counties.
"But I know that having a bipartisan group working on it is the most important thing. I want Vermonters to know that it is not going to be up to a political calculus," she said.
The Senate committee will decide whether or not it will follow the recommendations of the Vermont Apportionment Board. The board has proposed that all senators be elected from single-member districts.
Currently only three senators are elected this way.
- Bob Kinzel
Child care subsidies in Vermont could be set back by Build Back Better bill
The collapse of the Build Back Better bill in Congress could set back plans to ramp up child care subsidies in Vermont.
Earlier this year, the Legislature approved a bill that, by 20-23, aimed to ensure no Vermont family would have to pay more than 10% of its annual income on child care costs.
But Chittenden County Sen. Ginny Lyons says that pledge will be difficult to fulfill without financial help from the federal government.
"We're caught between a rock and a hard place," Lyons said. "It isn't fun. It's really disturbing that the federal Congress, the Senate in particular, is not coming forward with the support that states need."
The Build Back Better bill had included nearly $400 billion to lower child care costs nationally.
- Peter Hirschfeld
Anti-hunger organizations calling on Vt. Legislature to make school meals free for all students
Anti-hunger organizations in Vermont are calling on the Legislature to make school meals free for every student in the state.
Lawmakers say the proposal is gaining steam in Montpelier. Proponents of the universal free meals plan say it would eliminate barriers to nutrition and reduce stigma for students from low-income households.
Legislation that would have required schools to provide free breakfast and lunch for all students got scaled back in the Senate during the last legislative session. But Chittenden County Senator Chris Pearson, a cosponsor of the free meals legislation, says the political landscape has shifted.
"A couple of other states moved forward, so we're no longer out in front alone, and more and more understanding that food insecurity is very real for way too many Vermont families," Pearson said."
Administration officials have raised concerns about the $50 million estimated price tag for the measure.
- Peter Hirschfeld
3. Environmental contamination lawsuit moves forward in Bennington
A federal judge has given preliminary approval to a $34 million class action suit filed by residents of Bennington who say their water and soil was contaminated by a dangerous chemical.
The chemical, PFOA, was allegedly released by two factories which were owned by the company Saint Gobain Plastics.
The judge's pre-approval means people who live, or lived, in Bennington in the areas that were affected by the pollution can begin filing claims.
The money will go to property owners whose real estate lost value due to the contamination.
The settlement will also cover medical expenses to monitor people in the region who have elevated levels of the chemical in their blood.
- Howard Weiss-Tisman
4. Vermont League of Cities and Towns wants plan to address communities' struggle to hire cops
The Vermont League of Cities and Towns says there should be a statewide plan to address communities' struggle to hire police officers.
Vermont's worker relocation program pays people up to $7,500 dollars to move here. The program has specific jobs that are covered, but law enforcement is not one of them.
The Vermont League of Cities and Towns is asking lawmakers to change that. The League says police forces around the state can't fill open positions, and the problem "threatens to compromise' their ability to protect public safety.
The number of recruits coming out of the police training academy this year is about a third the annual average, while the number of departures increased by about 50%.
- Howard Weiss-Tisman
5. Starting in 2022, Quebec is prohibiting oil-fired heaters in new homes
Quebec is kicking off 2022 with new initiatives banning fossil fuels for heating homes. But energy experts say it'll take more cooperation to effectively curb greenhouse gases across the northeast.
Starting in the new year, Quebec is prohibiting oil-fired heaters in new homes.The province plans to halve its greenhouse gas emissions by 2030.
But Pierre-Olivier Pineau, the chair of Energy Sector Management at the graduate school HEC Montreal, says it'll take partnerships across the northeast region to make more progress.
"We should be paying more in Quebec, more like a market price, and to export more to allow people in New England to have access to more cheaper and cleaner electricity," Pineau said. "And so in the northeast, including Canada, there should be more integration and more cooperation in electricity, if we want to decarbonize our system."
In 2020, New England's regional energy grid imported less than 15% of its electricity from Canada.
- Matthew Smith
6. Vermont State Parks offering free, guided hikes on New Year's Day
Vermont State Parks are offering free, guided hikes for those who want to get some fresh air on New Year's Day.
Professional guides and outdoor educators will lead the treks, which range in length from one to three hours.
The hikes will take place at Allis State Park, Groton State Forest, Mount Hor in Orleans, and a hike to Butler Lodge near Underhill, among others.
Hikers should bring microspikes or snowshoes, depending on the terrain.
Anyone interested can visit Vermont State Parks' blog to learn how to register for a hike.
- Kevin Trevellyan
Elodie Reed and Kevin Trevellyan compiled and edited this post.
Have questions, comments or tips? Send us a message or tweet us @vprnet.